WELCOME TO THE DIRECTORS GUILD
The Directors Guild Trust and the Directors Guild of Great Britain work together to train, promote and celebrate directors and directing across all media: film, television, theatre, radio, opera, commercials, music videos, corporate film, multimedia and new technology.
The Guild hosts events and training, produces and sponsors publications, has a respected public voice on arts and media policy and is a forum for members to meet and share experience and skills.
MORE
We welcome professional directors in all media, students of directing and associated studies, educational establishments teaching directing in theatre, film and television, corporate members who would like access to our facilities and everyone interested in the art and craft of directing. Membership of the Trust, with advanced booking and discounts to Guild events, newsletter and a range of benefits is open to all; professional directors with two or more paid credits are invited to join the register of the Directors Guild of Great Britain. JOIN NOW
---
Announcements
(You must have Javascript enabled to view elements of this page)
---
SUMMER NETWORKING EVENTS
We're looking forward to our summer networking Directors Drinks on Tuesday 15 July for members and invited guests! (By invitation and RSVP)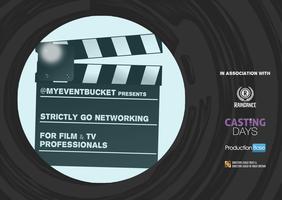 Also we've teamed up with MyEventBucket for a Film & TV Networking night on Monday 21 July, with some great deals for members. Standard tickets £10.00; Holborn, London.
More info
---
---

SAVE THE BRIGHTON HIPPODROME





Brighton Hippodrome was designed by Frank Matcham, the renowned theatre architect who designed around 80 theatres throughout his life; sadly there are less than 2 dozen of these theatres still in operation as live performance venues - and now Brighton Hippodrome is

threatened with conversion to a multiplex.
Despite Grade II listed status by English Heritage because of its unique architectural and historical quality, specifically as a theatre, plans involve demolishing the stage, the fly tower, all the backstage area, the stalls and orchestra pit. Without these, the building ceases to be a theatre.
More info:
www.ourhippodrome.org.uk
| Contact:
support@ourhippodrome.org.uk
---
Writer-director
Mike Leigh
delivered the fourth annual
Directors Guild Peter Brook Lecture
to a rapt and packed audience at the British Library on 24th November.
Indhu Rubasingham
, artistic director of the Tricycle Theatre, chaired the event. The Guild are most grateful to venue partner
British Library
, sponsor
Aon
and all of our supporters.
More info
---

ANTONIA BIRD 1959 - 2013


The British film, television and theatre director Antonia Bird was perhaps best-known for her outstanding work with actor Robert Carlyle on
Priest
(1994),
Face
(1997) and
Ravenous
(1997) she contributed to many famous British programmes, most recently this year'a wonderful BBC series
The Village
. A multiple BAFTA award winner and a considerable presence in the industry, like many British directors she began her career in the theatre, at the Royal Court, and was also a Guild member for many years. The BBC's drama commissioning controller Ben Stephenson said of Antonia: "She has left us far too soon. She remains an inspiration to us all and her work's indelible impact on British culture is with us for ever."
Obituaries:
Guardian
|
Telegraph
---

BRYAN FORBES 1926 - 2013
Bryan Forbes was a gifted and prolific director, producer, actor, writer and factotum of British film and theatre. He was a Directors Guild member from its earliest days and latterly an Honorary Member.
He helped found the Writers Guild of Great Britain and Capital Radio, was President of the National Youth Theatre, ran Elstree Studios and wrote / directed a raft of famous British and Hollywood films, amongst which

Whistle Down the Wind

,

King Rat

and

The Stepford Wives

stand out as iconic.
His two autobiographies, "Notes for a Life" (1974) and "A Divided Life" (1992) are some of the best critical histories of the British film industry in the 20th century ever written. He is survived by Nanette Newman and their daughters, Emma and Sarah.
Bryan Forbes (John Theobald Clarke), actor, director and writer, born 22 July 1926; died 8 May 2013. Obituaries:
Guardian
|
Telegraph
---
SPECIAL AWARD FOR GILLIAN LYNNE AT OLIVIERS 2013
Congratulations to multi-talented Gillian for a well deserved award! Gillian Lynne's numerous credits include being a leading soloist in the original Sadler's Wells Ballet, star dancer at the London Palladium, acting opposite Errol Flynn in the movies and dancing with all the greats on early TV. Her distinctive jazz dance style led to her groundbreaking work on

Cats

and

Phantom of the Opera

. She has done fifty-plus Broadway and West End shows, add to that many opera productions and television direction. In 1997 Gillian's work was recognised with a CBE. Olivier Awards
---
BAFTA FELLOWSHIP FOR GUILD PATRON SIR ALAN PARKER
Congratulations to Alan and all the award winners at the
2013 EE BAFTA Film Awards
, Sunday 10th February.
---
MICHAEL WINNER - 1935-2013
Michael & Geraldine Winner, 2011: Link (Daily Mirror)
Outspoken British director, founder member and life-long supporter of the Guild, Michael Winner died on 21st January 2013. He hosted several Guild events, including the 1999 posthumous Lifetime Achievement Award for Stanley Kubrick and the 2004 and 2005 Guild Awards. Between 1985 and 1998 he worked tirelessly against government censorship of film, and was a outspoken critic of James Ferman, the then director of British Board of Film Censors (later British Board of Film Classification).
Director Faynia Williams remembers him: "When Michael started the DGGB Anti-Censorship Committee I complained that there were no women on it. He immediately invited me to join. Going to his house for the first meeting was extraordinary. This controversial character whom I knew only from myth and legend was a welcoming and generous host with an art collection that revealed a deeply-cultured man. Though I disagreed with him on many issues he was inspiring to work with and great fun and he supported the DGGB through thick and thin. You crossed him at your peril, but his larger than life personality was always surprising us with his support of new talent, and his practical generosity. We will miss him."
Notable as one of the most commercially successful British film directors of the 1970s and for the controversial violence of some of his films, over the last 10 years his career moved from films to writing and as a restaurant critic for the Sunday Times he garnered a reputation for no-nonsense and sometimes savage reviews that got him barred from many establishments. He is survived by his wife Geraldine Lynton-Edwards, whom he dated off and on for more than 50 years before they married in 2011. When Michael proposed, he said he did not drop to one knee. "If I had," he told The Daily Mail, "I doubt I would have been able to get back up."
Michael Winner and Charles Bronson on the set of
"Death Wish (1974): Link (The Examiner)
Obituaries: Daily Telegraph, Guardian, Los Angeles Times. IMDB

Video:
Michael Winner deservedly savaging journalist Richard Littlejohn
---
SEASONS GREETINGS FROM THE GUILD


---


PETER BROOK LECTURE DELIVERED BY
NICHOLAS HYTNER
Sunday 25 Nov 2012 | British Library
The speaker of the Third Annual Directors Guild Peter Brook Lecture was
NICHOLAS HYTNER
- theatre & film director and producer and current Artistic Director of the
National Theatre
.
TOM MORRIS
, Artistic Director of the Bristol Old Vic, interviewed Hytner in front of a crowded auditorium.
MORE INFORMATION
---
NEW REPORT: THE ECONOMIC IMPACT OF UK FILM INDUSTRY
The Economic Impact of the UK Film Industry in 2011
- this new report demonstrates that despite the ongoing recession the UK film industry is thriving. With a significant upward trajectory over the last 20 years, the overall picture for the UK film industry is of continued long-term growth. There is a significant and continued investment in infrastructure and the number of jobs is rising, all of which are made possible by robust support from Government.
The report, updated every two years, is commissioned by the BFI and Pinewood Shepperton plc, with support from the British Film Commission and Creative England.
Read the full report HERE
.
---
DIRECTOR TONY SCOTT
British-born director and producer Tony Scott sadly passed away on 19th August aged 68. Tony directed numerous very successful films, including
TOP GUN, ENEMY OF THE STATE
and
TRUE ROMANCE
. He frequently worked in collaboration with his brother Ridley Scott, and also directed for TV and commercials.
OBITUARY
[BBC]
---
PADDY MASEFIELD OBE

DGGB HONORARY LIFE MEMBER
Paddy Masefield OBE MA FRSA, prolific theatre director, playwright and campaigner for disabled people in the arts, passed away on 13 July 2012 aged 69 after a long battle with cancer and M.E. In 1996 Paddy was awarded an OBE for services to the arts. Paddy was a passionate and influential disability campaigner achieving changes in arts funding and policy; he fought for the condition on Arts Lottery funding that all arts building applications have to include access, both for artists and audience members.
Read
OBITUARY IN THE GUARDIAN
and article in
DISABILITY ARTS ONLINE
.
---
---
AWARDS AND HONOURS FOR NIC ROEG AND BRYAN FORBES
On 19th January,
Guild Patron Nic Roeg
received The Dilys Powell Award for Excellence in Film from his friend and collaborator Donald Sutherland at a London ceremony. The award is the London Film Critics' Circle's highest honour, awarded for his contribution to film-making and lasting testament to innovation. More details
HERE.


Legendary director and
DGGB Honorary Life Member Bryan Forbes
was awarded a BFI Fellowship, the BFI's highest honour, on 24 January. Following a screening of
WHISTLE DOWN THE WIND
the BFI showed an exclusive interview with Simon Callow, which was filmed at Bryan's home the week before the Awards ceremony. Due to Bryan's ill health his daughters accepted the Fellowship on his behalf from BFI Chair Greg Dyke. More details and video
HERE.


---

BAFTA AWARDS 2012

Congratulations to Guild member Asif Kapadia for Best Documentary and Best Editing awards for

SENNA

, to
Michel Hazanavicius,
winner of the BAFTA Director award for

THE ARTIST

, which picked up another
six awards including Best Film. Congratulations too for Martin Scorsese's Academy Fellowship and to Meryl Streep for her BAFTA Leading Actress award for
THE IRON LADY

,
directed by
Guild member and Peter Brook Lecturer Phyllida Lloyd.

The full list of BAFTA 2012 awards.


---

SWORDMASTER BOB ANDERSON - 1922-2012

Fight director, movie swordsman and Olympic fencer

Bob Anderson

died 1st January 2012. after 60 years staging some of the most iconic swordfights in modern movie history, including The Princess Bride (1987), The Mask of Zorro (1998), Pirates of the Carribean (2003),

Lord of the Rings (2001-2003)

and

Star Wars (1977)

. Aged 89, he was still working on Peter Jackson's adaptation of

The Hobbit

. Read the New York Times obituary.

---

VACLAV HAVEL - 1936-2011
Vaclav Havel, dissident Czech playwright, jailed by the Communist regime and who went on to become Czech president and a symbol of peace and freedom after leading the bloodless "Velvet Revolution," died at age 75 today, Sunday 18th December. (Reuters
)
Read the BBC obituary

.
---



KEN RUSSELL - 1927-2011



Director Ken Russell died yesterday, 27/11/2011 aged 84. In his lifetime a naval officer, dancer, photographer and filmmaker, his contribution to British film can never be overestimated. A long-time Guild member, we salute him. Read

the last interview with Russell

(Guardian) and the Daily Telegraph

obituary.